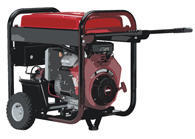 Generator
$50.00
Generator
If your having your party or event at a park or other outdoor location, electrical service is not always available. Some locations will also require that you supply your own electrical service for large equipment like inflatables. Don't get caught without the proper equipment. Contact us to find out about specific requirements and specifications.

We have several high quality generators available for rental should your party need one. It will be supplied with a full tank of gas (normally good for up to eight hours of moderate load). Any additional gas required is the responsibility of the renter.Generators are only available for rental with an inflatable.
Copyright © . Bounce Orlando LLC. All rights reserved.